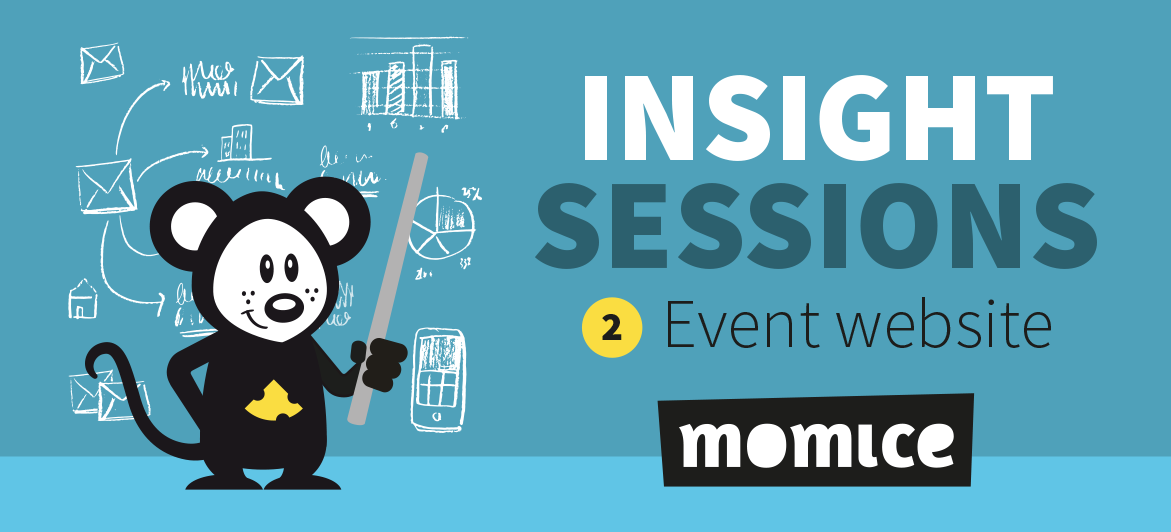 How to make your event website design come alive
Creating a website for events is often an underestimated job. When you visit a website that looks clear and simple, you can assume that the makers went through a lot of brainstorms, tests and adjustments to achieve the final result.
Let's compare a website to a hotel lobby. When you enter a hotel, your senses immediately scan the event website design, style, signage, atmosphere… All these things determine whether you feel welcome. It takes effort to balance these components. Your event website functions are like the hotel lobby: it's your 1st chance to make your visitor feel welcome!
A good website requires a unique design and powerful content. These tips will help your website for events come alive!
Event website design
Unique images
Images have a major impact on the style of your event. Try to avoid the standard pictures that you find on Google. Go to professional photo databases like Shutterstock, Getty Images, or Flickr to find the perfect image for your event website.

You can play around with different images to make the event experience more profound. Don't forget to include your company's logo - the visitor needs to know who the host is!

Matching Colours
The colours on your site make the difference between 'beautiful', 'boring' and 'awful'. A safe way is to use your brand colours. Choose two or three colours (not more!) which match your company's brand guidelines. Use the primary brand colours consistently throughout the event website design to make the site calm, pleasant, and easy to read.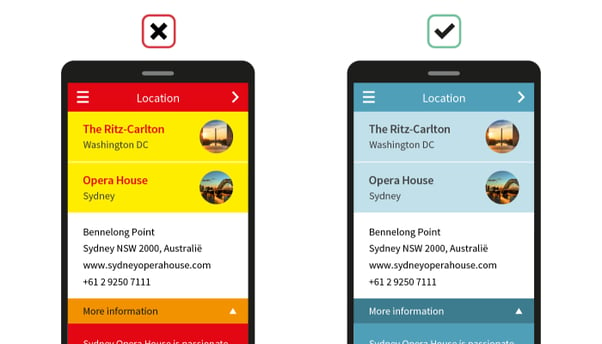 Choose your fonts carefully
Fonts can add value to design and readability. Most brands have custom fonts. Not all fonts are supported by the different browsers. In creating a website for events, use the web-font as indicated in your brand guidelines for web use – just to make sure that the font works well on every device or browser.

Do not use more than two fonts, and make sure they match well. Choose an easy-to-read font for body texts (eg. Arial or Calibri). In titles, you can be more creative. Don't use funky fonts for body text - they are hard to read and distract from your key message.

Select a font size that is easy to read for your visitor (14 - 19 pt) and separate titles and body text with at least 3pt.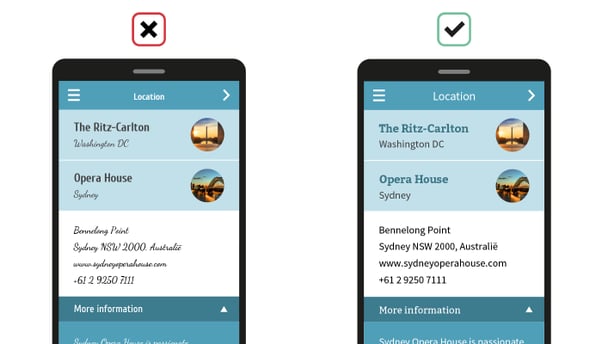 Content
Be concise!
When writing content for your attendees, ask yourself the following: What information is relevant to your attendees? Summarize all content in short paragraphs and bullets. If you insist on providing more detailed info, you can create separate pages. Remember to always keep it short and sweet.
Here is an example of the content that might be relevant for your attendee:
Homepage:
Logo / event name / event image / date / menu


General info:
What's the topic / reason for the event? Why should he / she come? What's unique?


Program:
What time does it start? When are the breaks? Who is speaking when? Are there workshops? Dinner? Drinks?


Venue / Location:
What is the name of the venue? What is the address? How to get there by car / public transport? Where can they park? Is the parking paid?


Guest list:
Who else is attending the event? Tip: use your guest list for networking.


Speakers:
Who are the speakers? What topics will they cover? Include a small bio for background information.


Social:
Is there a Twitter page? Facebook? Instagram? What hashtag to use? You can use the Instagram page to create your unique event photo page.


Sponsors/partners:
Who's behind the event? Give your sponsors and partners the special place in the event website.


Floor plan:
Add an easy to read floor plan to avoid for your attendees to get lost in the venue.


Contact / FAQ:
What other questions might your attendees have? Create an FAQ and / or a contact person for additional questions.


Use present tense
Very often, information is written in the past tense. You might want to write content in the present tense. Make the purpose of your text, and all calls to action, clear to your visitors.


Real-time updates
Publishing your website is only the beginning of your communication flow. Remember to update the website every time there's new information about the event. Your goal is to make the website the central information point for all your attendees.

Some events make use of a newspage. If this is the case, make sure the news is actually on the news page. Also during the event, it is advisable to have a person dedicated to updating the website and the news page at all times.
After the event, update the website with a big "Thank you" page, and another message to all visitors - as soon as possible. The event is over, but the website lives on! Read here why event website rock!
Conclusion
Visiting a website for events that is well designed and full of fresh content is pleasant for your visitors. It contributes to the over-all event experience. Make your website come alive by using beautiful images, colours and fresh content. Create a website worth exploring and engage your audience - even before the event starts!