Ronald Vermeulen is Operations manager at Wissenraet Van Spaendonck, a service provider that supports interest groups in management and other areas. Events are a very important tool - they organise hundreds on a yearly basis. In this interview, Vermeulen explains why Momice is one of the tools that helps shaping the digital transformation of their own organisation.
Software according to the latest privacy guidelines
In 2018, Wissenraet Van Spaendonck was looking for new event software. Vermeulen: "We went from a longlist to a shortlist, based on a number of criteria. The extent to which the software guarantees the privacy of attendees was important for us, especially considering the GDPR – the current European privacy legislation. In that respect, Momice really stood out (and still does)."

Vermeulen states that Momice helps professionalising their event communication. "The tool is able to live up to our clients' standards and expectations. Momice helps achieve less no-shows and higher attendance rates, and therefore has a clear added value. Invoicing is also a lot easier, since we no longer send separate invoices to attendees. Because they purchase their tickets online in advance themselves, there are no unpaid invoices afterwards. That saves us time and thus money."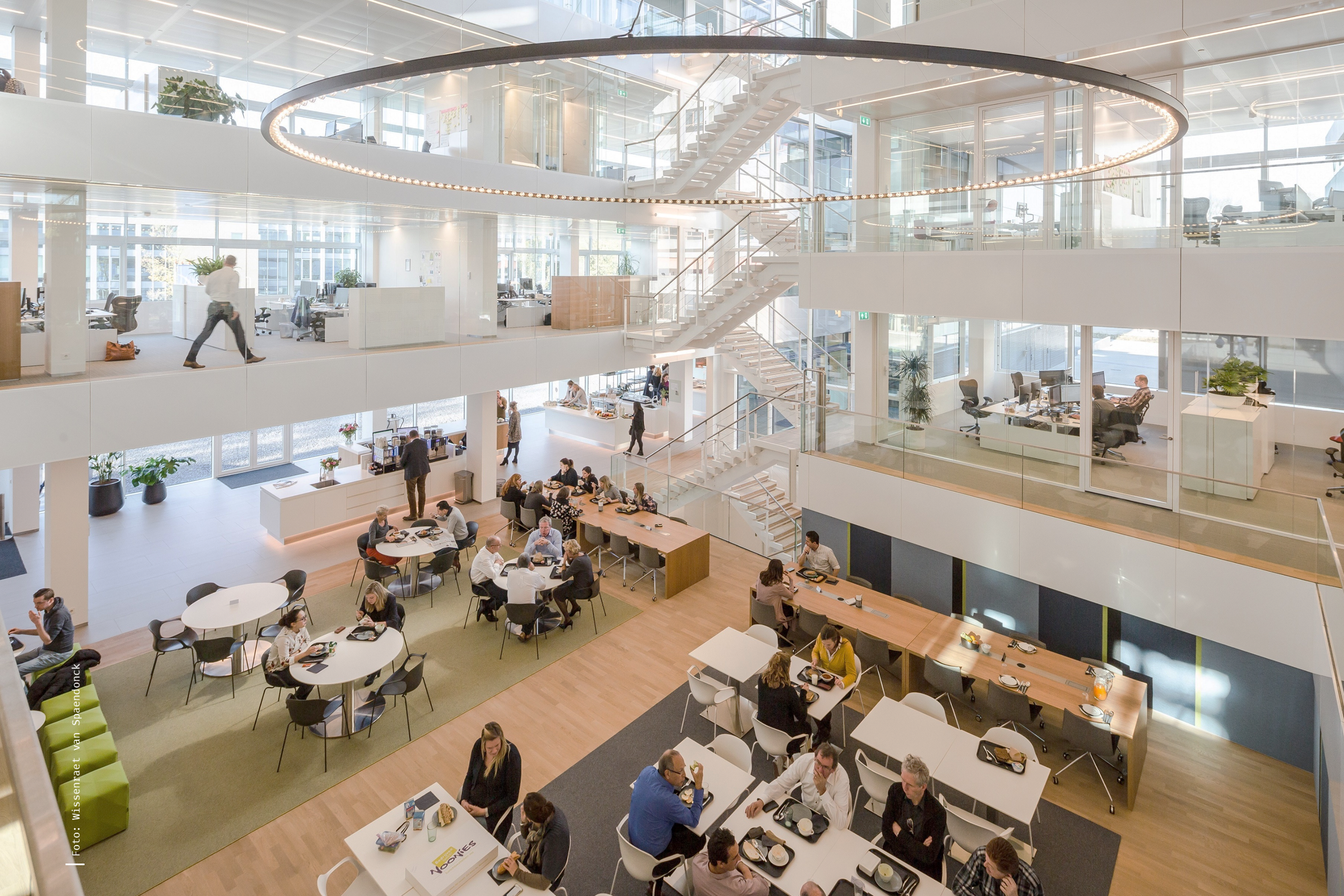 Over 200 Momice events
According to Vermeulen, Momice actively looks for solutions. "The team is involved in the thought process and challenges of our clients, including industry associations, employers' organisations and professional bodies. My colleagues are enthusiastic about the software as well. My colleagues would not be pleased if I would take Momice out of their toolkit. Event communication would take up them much more time and effort if I did."
Wissenraet Van Spaendonck organises and manages, among other things, the finances and meetings for around 100 associations. "As a result, we organise more than 200 events per year. We intend to use Momice for all these events, so the tickets sales will run smoother and look professional. Momice also simplifies workshop registration, even when there multiple different workshops will take place."
Events as the new business model
This year, the Wissenraet Van Spaendonck parent company celebrates its 100th anniversary. "Of course, we will organise events to celebrate. The parent company is happy with the software we use: we now can facilitate events within 48 hours, with better registration quality and at a lower cost. That is why we use Momice for our internal (celebration) events too."

Wissenraet Van Spaendonck notices that events could possibly grow to be a new business model. "Thanks to word-of-mouth promotion, other organisations discover we are good at efficiently setting up qualitative events. When there is more demand for event organisation, we can add event organisation to our line of services."
Momice is a tool for digital transformation
Vermeulen is responsible for the complete digital transformation within Wissenraet Van Spaendonck. According to him, Momice has what it takes to contribute to this transition. "The system works in the cloud, enables smart reporting and has a user-friendly interface. These kind of cloud and SaaS solutions have the advantage that they continuously update and therefore improve, thanks to Agile and Scrum principles.

Beside Momice, Wissenraet Van Spaendonck uses a CRM and Office 365 to shape the digital transformation. "Around this, we search for Point-Solutions, that can be connected to these systems. Momice is one of them. The information collected in Momice can be synced to the CRM system and vice versa. This is how it works: after an event, you know which workshop a person attended, whether he or she came with public transport and whether there were certain preferences. This event information could easily be added to the client information. This creates a better image of (the needs of) the client, which in turn contributes to the strategic goals of an organisation."
Conclusion
Vermeulen chose Momice, because the software meets all the requirements of the GDPR. Thanks to Momice, Wissenraet Van Spaendonck can even organise events more quickly and efficiently. It saves them a lot of time, especially when it comes to invoicing. Because Momice contributes to the quality of Wissenraet Van Spaendoncks' events, the demand for external events grows. And all the while, Momice helps shape the digital transformation of Wissenraet Van Spaendonck.