With December coming up, the end of 2019 in already in sight! And at the last moments of the year, we have two updates for you: as of now, you can address your invitees in their own language and you can keep better track of your leads. In this blog, you will read more about these updates.
Hello, Hola or Guten Tag: multilingual registration
Are you organising an event for a multilingual target audience? Then you can set-up the registration and communication in Momice in two languages from the seven languages to choose from: English, Dutch, French, German, Italian, Spanish and Portuguese. To help you get started, we have standard website and e-mail texts ready to use. In addition to these standard texts, you prepare the texts for the website, mailing and tickets yourself.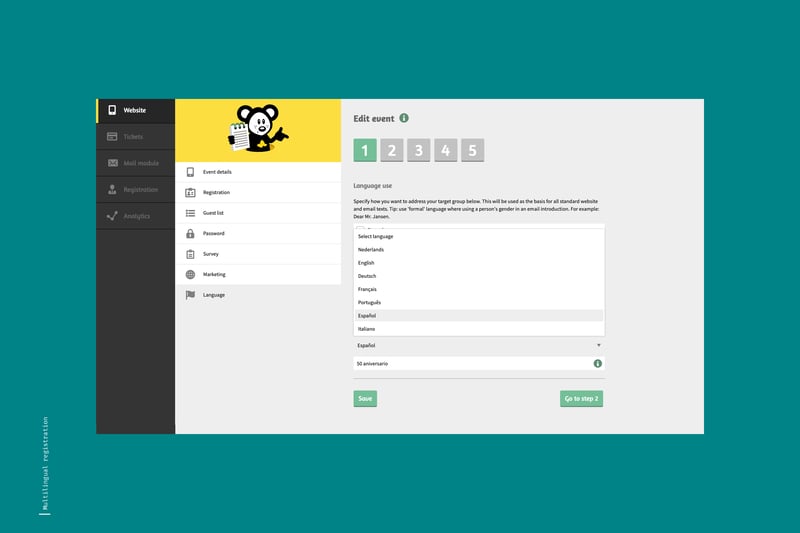 In language, select from seven languages.
You can format the event in a maximum of two languages. If you choose English as your main language, the English invitee will see an English event website and will receive an English invitation and registration confirmation. Do you choose Spanish as your second language? Then your Spanish invitee will see a Spanish event website and will receive Spanish mailings. Everyone who registers for your event via the open registration, will register in the preferred language of their browser. In case of an unknown language, the main language selected by you will be shown.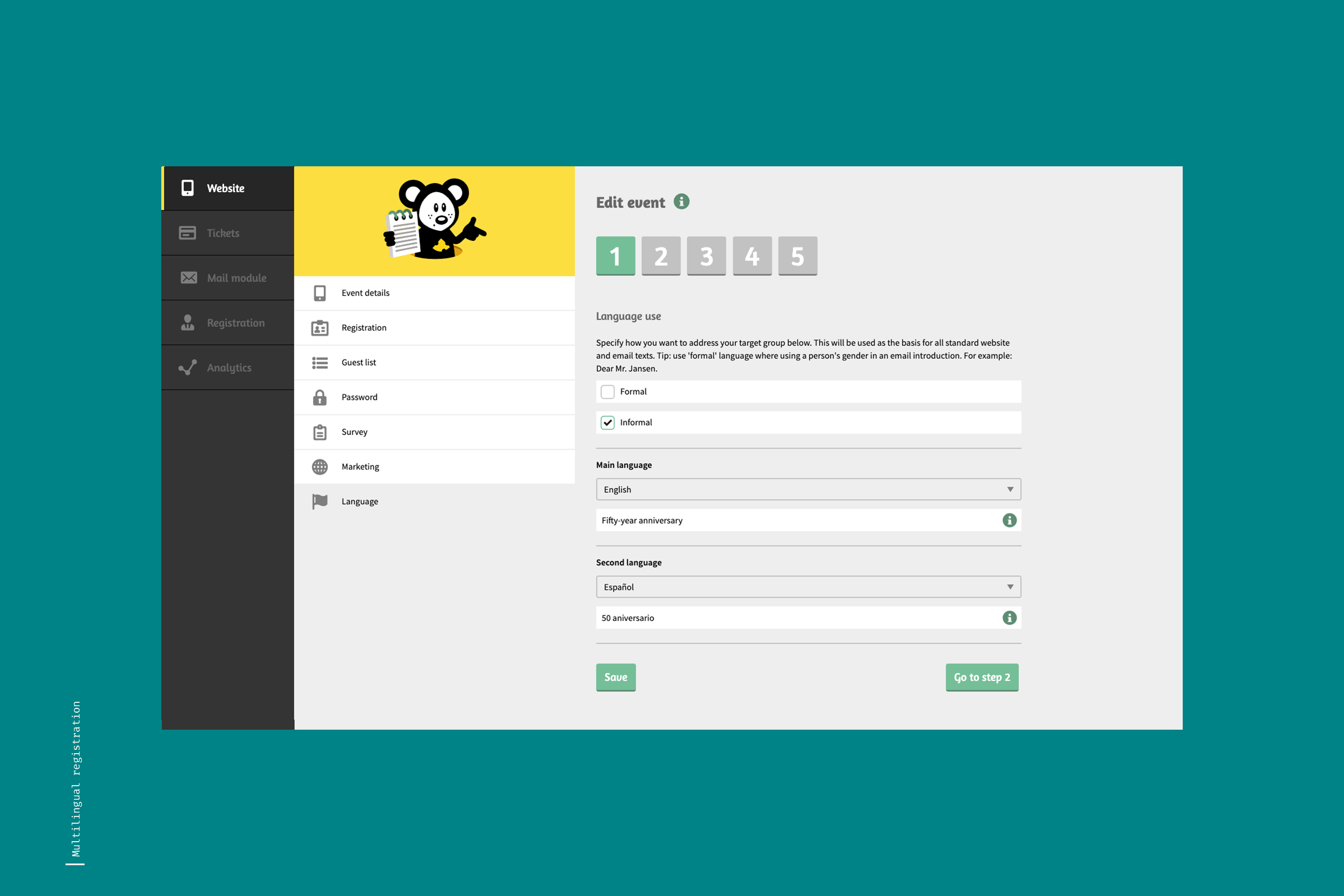 Choose your main language.
Tip: Always choose English as the main language when you are organising an international event with more than two languages in your target audience. This prevents your French invitee from accidentally seeing a Portuguese event website!
Never lose sight of your leads again
Previously, the open registrations were assigned to the total list of registration. This resulted in quite the quest when you wanted to follow them up. And now we have solved this issue for you! From now on, your open registrations will automatically be assigned to the list 'Open registrations'. This way, you will never have to search for your still unknown leads. In addition, this enables you to send them targeted follow-up e-mails and stay in contact with them.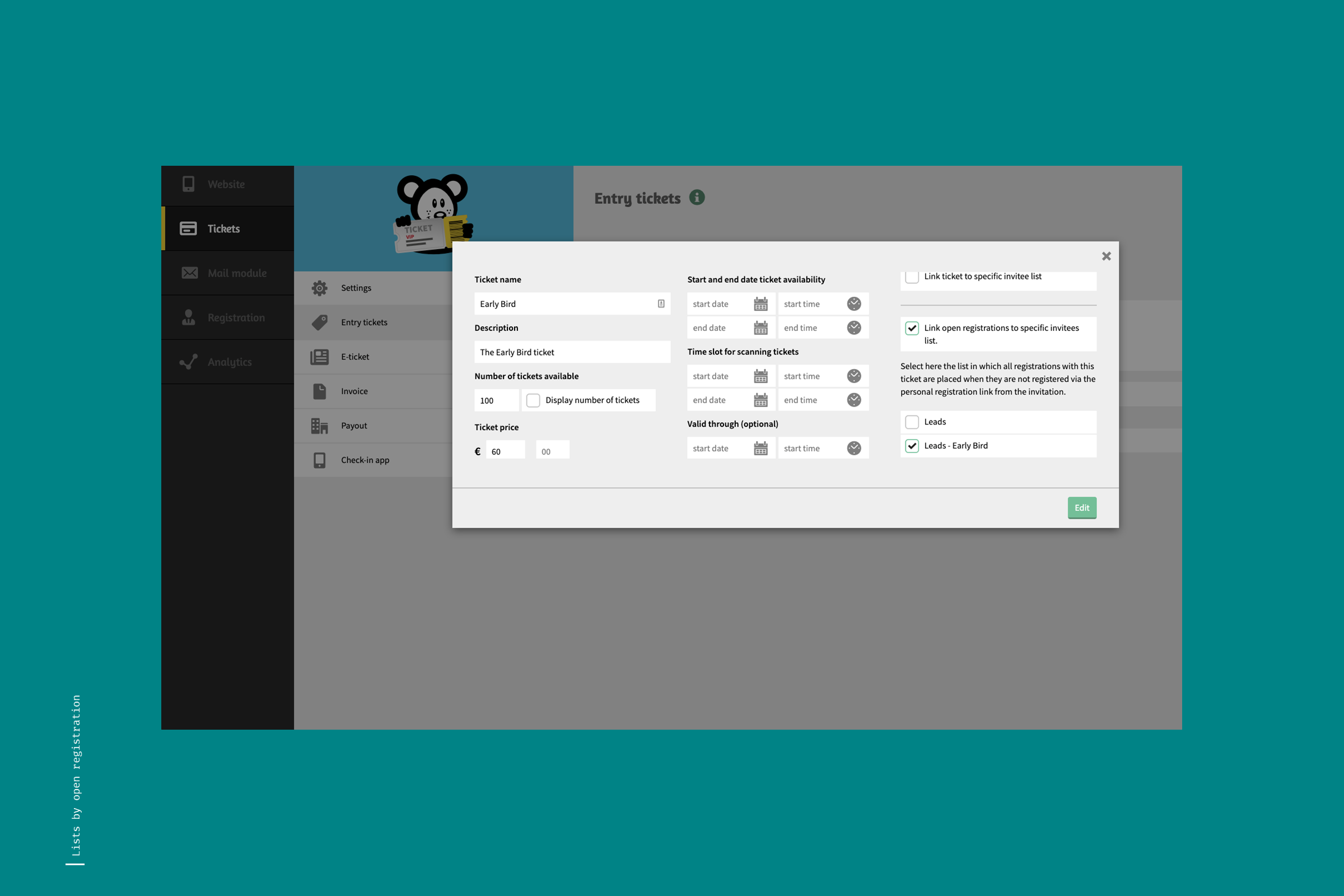 Link tickets to specific 'Open registration' lists
Pro tip: Create multiple lists and link them to different tickets, such as an Early Bird or Late Bird. This way you can send your leads even more specific targeted follow-up e-mails!
We hope you like our new updates! Please visit our blog for more tips & ticks!