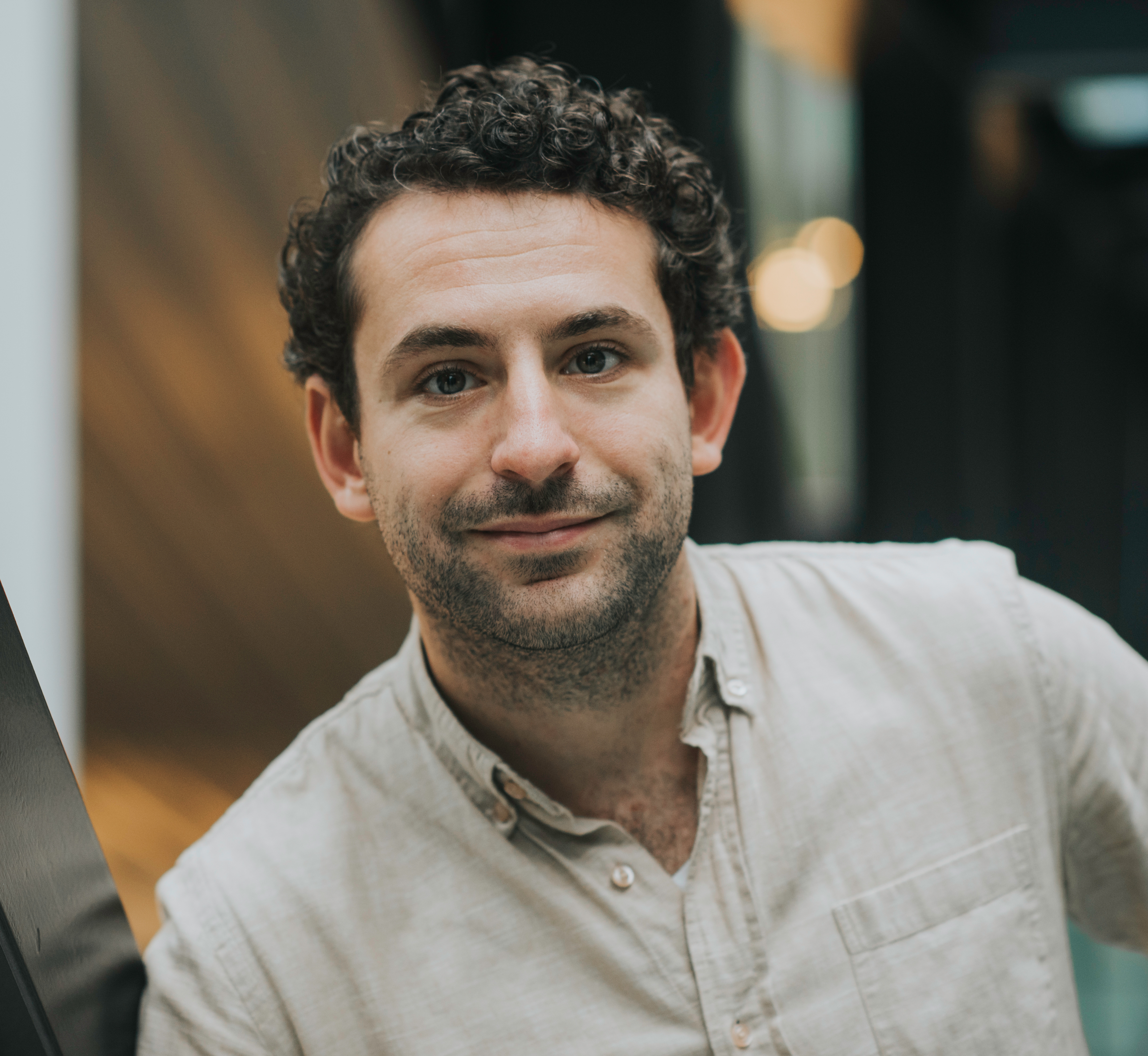 GvE Director Dirk Prijs about the future of events
Dirk Prijs is CEO of the Genootschap voor Eventmanagers (Dutch Association for Event Managers), GvE in short. The association represents 235 event managers and 165 companies that, annually, organise events worth €500 million altogether. Every year, Prijs himself organises 12 events to secure the connection and share and multiply the knowledge between event managers. In this interview, he explains developments the event managers should prepare for, such as new technology, events as content generator and labour market shortages.
Event professionals are challenged
"The audience holds the knowledge", says Prijs, emphasising the importance of events. "If you want to gain new knowledge, events are the place to look for it. At events, the conditions for professionals to share their knowledge and experiences are optimal. However, event professionals are challenged to be innovative within the goals of the company they work at. Besides, they are continuously competing over attendees with many other events. Therefore they need to be very clear about the added value of their events."
New event technology must be useful
To distinguish themselves, Virtual Reality (VR) is one of the innovations is used in events. Prijs is moderately positive about this. "Does it really solve a problem? How does VR contribute to achieving an objective or provide more depth? Too often, it is merely a gimmick, without a clear goal. Voting apps were the same at first. Those apps, however, quickly made the Return On Investment tangible and turned out to be useful to evaluate new product-market combinations or propositions. This improves an event. Maybe, someday the same will happen with VR."
According to Prijs, there are still few functionalities that are both new and useful. "Momice, for example, makes event registration faster and more efficient. It is easier and looks better than the software the GvE used before. Eventually, these kinds of innovations result in more attendees. It makes it easier to send out surveys - something we often do and highly recommend to others."


How do you set up a good survey? Download our Survey white paper


Trends in the event industry
To keep track of developments in the industry, The GvE regularly conducts research among its members. This research shows that event departments either remain the same size or experience growth, but the budgets do not always grow accordingly. "That is why reaching the right target audience becomes even more important. You might be able to gather all the important stakeholders with just a simple lunch, as long as the guest list is relevant. When the guest list is not available online or on request, I will not attend an event. Relevant guests ensure quality at the event and can be even more important than the keynote speakers."
Relevance is not the only important factor. Events should be supported throughout the organisation. Without this support, there is a risk of account managers disregarding the event, originally organised for them. "Event managers should be involved in the organisation of an event earlier in the process, so they can give advice. Sometimes, the advice can be to consider another channel for this purpose, instead of organising an event. In addition, event professionals need to be represented in the Marcomm department. When you do this right, an event can easily be a source for content throughout the year.
Societal impact on events
According to Prijs, social developments also have an impact on the work of event managers. They should to be aware of this, in order to anticipate them in time. "Inclusiveness plays a part in larger organisations nowadays, and I am curious how this will show at events the coming years. It may be a substantive theme for events, for example, the UWV [Dutch employee insurance agency] organised a conference called 'High heels, real jobs'."
"This year, we will face a structural shortage of production staff at events, such as chefs and waiters. In fact, we already lacked sufficient personnel in October and November of 2018. These are significant challenges of the economic growth. An event can be well organised, but without a trained service staff it will not be successful. For event professionals that is a huge risk, so make sure you pay more attention to staff planning. The world is changing at such a rapid pace, that it is difficult to plan more than one year ahead."
Conclusion
Technology can help event professionals, but it will often take a while before an innovation has proven to be useful for events. Event professionals are facing challenges: they compete for the attention of potential attendees, the world is changing rapidly and social developments are arising the industry as never before. However, the GvE director remains positive: "Because of these circumstances, event managers can show their added value. That only makes the job more exciting and interesting!"
You might also like..