Vacancy: Full-stack developer Momice (full-time)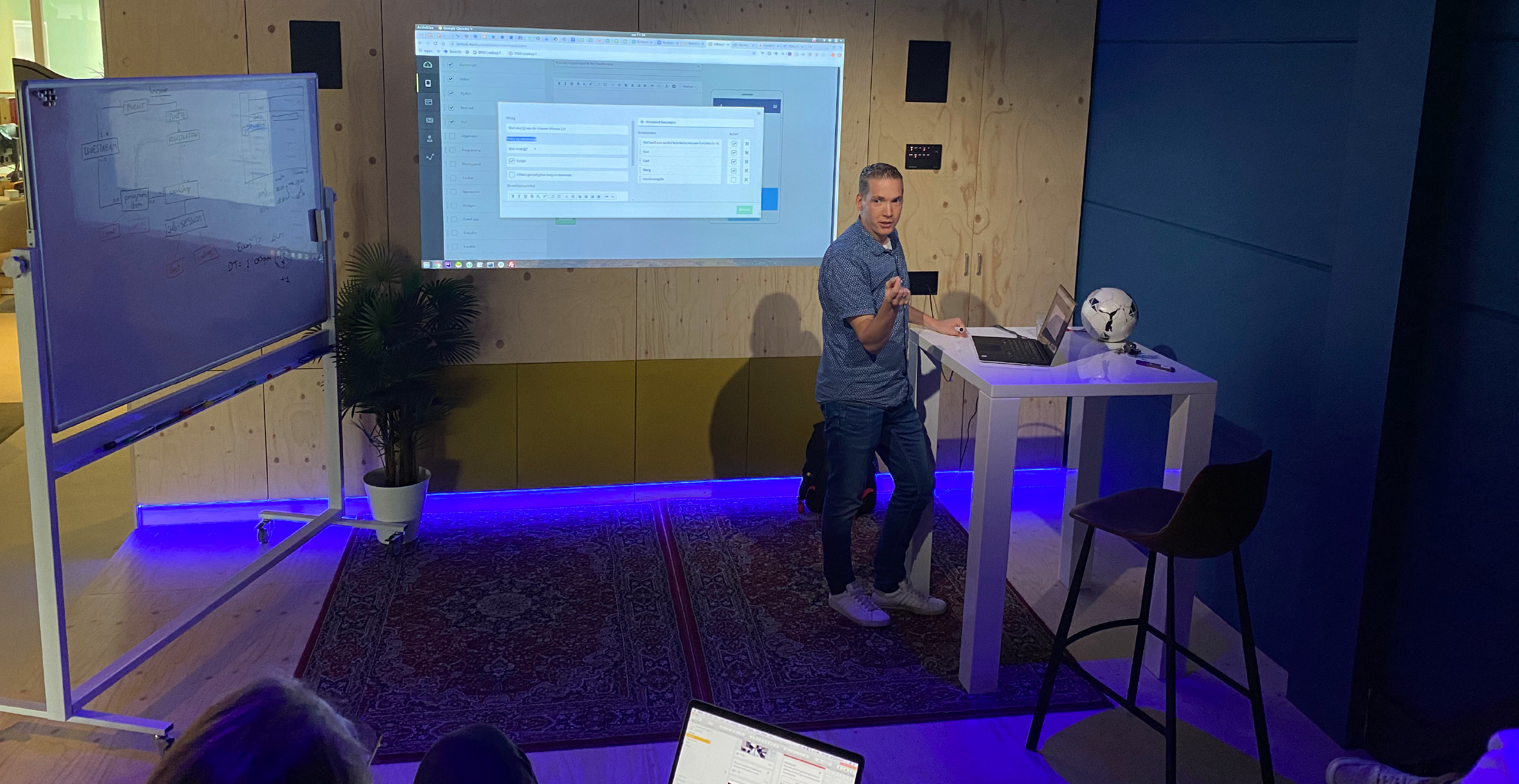 To all developers! In order to get our SaaS product to the next level, we are expanding our team. After seven successful years, we've grown independently to Dutch market leader in event software, working for reputable clients like ServiceNow, ABN AMRO and KLM.
About Momice
Our clients use Momice software as one of the main tools in event organisation. The biggest challenge we solve is event registration and communication. In short, our software offers event managers ways to automate their guest registration, event website, mailings, ticket sales, and event survey. The events Momice is used for vary from small staff events and product launches to prominent events like KLM Open, both online and live. Although our software is easy to use, it is not always easy to develop. Behind the scenes, complicated services are running.
The best thing about our product is that it really comes alive. Every week we are proud (and sometimes surprised) to see how Momice helps to pull off great stuff. And that's very motivating!
Our mission
At Momice, we want to help as many event managers become better at their jobs. We do that with a user-friendly SaaS application, but also from our Momice Agency and give training and webinars from our Momice academy.
What we're looking for
By working effectively with a small development team, we have achieved a lot. However we need a bigger team (we need you) to re-factor, upgrade and improve our software in many ways. We have tons of ideas (based on customer feedback and our vision).
Our stack currently consists of the following languages and frameworks:

PHP / Laravel

VueJS

NodeJS

GO lang
Experience with PHP / Laravel and VueJS is crucial in your role. This will be the main focus of your day to day work. Either you have set up new services or features using these techniques, or you're able to quickly figure out how to do it. Besides being involved in developing the product, you give your input for the design, infrastructure, UX or other areas of your expertise. You are creating the new product, not only building it.

We prefer someone who is comfortable with a full-stack position based on the above languages and frameworks. You can also take the basics like Git, Jira, and a good ci/cd system and make them work. You are free in the choice of your development tools and hardware. As long as you can push code, we're happy to cheer you on and let you work in the way that feels best for you.
What we offer
A competitive salary. Preferably working from our offices in Amsterdam East and with the possibility of working from home.

The hardware (laptop or desktop) of your choice, for your best performance.

The opportunity to co-create and work on the most loved event software of the Netherlands.

An environment that genuinely appreciates you and has an eye for you as a person.

An ambitious and close team. Please note: you will become a Momice family member (and you'll love it!)
The team
The Momice has in total 20 team members. You'll be working mostly with the Dev & design team consisting: Arjan (CTO), Alvaro (Back-end), Emilio (Full-stack), Myhra (visual design).
This is what you'll do on a weekly basis
Together with the team, you define the roadmap for the coming years. You'll help build the Momice software application, in which we improve existing features and come up with new solutions that the market needs. And don't worry — 8 years of experience, data from thousands of events and feedback from hundreds of event professionals provide enough input for us :).
Please note: you'll be working in an international team. Mastery of the English language is therefore required.
Your impact
Hundreds of companies (corporates, SMEs, event agencies) use Momice every day to organise thousands of events. Everything you develop will become the standard in the corporate event industry in the coming years.


Apply now!
Are you interested or do you have some questions first? Send us an email with CV and short personal motivation to info@momice.com.
Recruiters: Please do not contact us. Although you probably have the perfect candidate for us, we are very happy with our recruitment agencies and we are loyal to them. Therefore we will not respond to your offers.